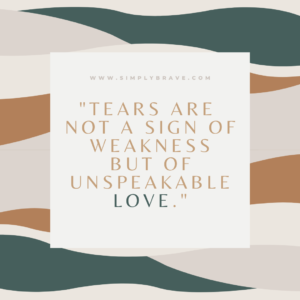 ~Washington Irving
Grief is the emotion we all feel when we lose someone we love. The sadness can feel unbearable and is one of the most difficult we will endure in life. My hope is for you to move forward and lead a happy, fulfilling life through taking the steps to get help.
Grief counseling can reduce symptoms of depression as counseling helps you work through and understand the stages of grief and loss. Counseling helps you process your emotions and thoughts to begin the healing process.
My goals for therapy for grief and loss are to help you understand that you have suffered a great loss and to give yourself permission to grieve. Talking about the loss will help you to move forward onto the process of grieving the death of your loved one. Counseling will provide an outlet for you which helps you find comfort as you express your feelings and your relationship with your loved one to help you further heal.
Everyone copes with grief in their own unique way. You may express your emotions immediately while you may go months or years before you feel your loss. Counseling helps you express emotions of grief in your own way.
Guilt can be an emotion that may seem to hold on to you. Maybe you said or did something or failed to say or do something before your loved one passed. Guilt feelings need to be addressed to prevent negative mental health issues and interrupt your grieving patterns.
Coping with life changes without your loved ones is difficult to endure. The life changes can be your daily routine, financial changes, household chores, loss of your support system, etc. Grief counseling can help you examine these changes and find new ways to live your life. A counselor encourages you to build stronger connections to community and others such as support groups, making new friends, and involving yourself in other outside interests.
There are a variety of grief counseling techniques a grief counselor will guide you through to support and help you to move forward through your grief process.
_______________________________________________________
Anne Trapp Shirley is a Licensed Mental Health Counselor and Clinical Supervisor in Orlando, Florida. She has 20 years of experience encouraging clients by sending a message of hope that they can overcome life's obstacles that get in the way of living their best life!