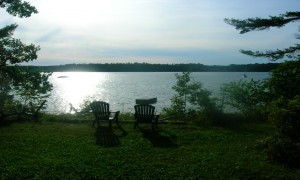 May represents a time of blooming and a renewal of nature. The budding of flowers, grass turning green again, and warmer temperatures bring people outdoors and give them a sense of connection with their outside environments and their neighbors.
However, for those suffering from depression and anxiety, it is difficult to enjoy the changes going on around them as they deal with symptoms of fatigue, anger, agitation, sadness, sleeplessness, hopelessness, lack of appetite and impaired concentration. This often stems from life changing circumstances like the death of a loved one, financial burdens, loss of a job, family history of depression, life transitions, serious illness, alcohol or drug use, abuse, or divorce/separation.
Extreme sadness often sets in when a person is informed about a life threatening illness; lack of appetite and sleeplessness may arise as news of a loved one's passing takes place, high blood pressure surfaces as a financial burden becomes overwhelming, and elevated body temperatures and rapid heart rate may occur as a marriage comes to an end. These life situations often lead to debilitating depression and anxiety and may seem impossible to manage at times.
Additionally, oftentimes people, particularly adolescents, suffer from some of these symptoms and don't know how to manage them or where to turn. It is always best to consult your primary care doctor who may order tests to analyze your metabolic levels which could be contributing to your depression. In some cases, anti-depressant medications known as SSRIs, may be prescribed and are designed to boost serotonin levels, which help kick off the production of new brain cells, and enables the depression to lift.1  Additionally, a change in diet can sometimes make a difference as people learn how certain foods like chocolate and caffeine may raise blood pressure, heart rates and body temperatures.
For those who are part of the Baby Boomer generation, a challenge they may face is being responsible for dual Care-giving roles as they raise their children and care for an aging parent simultaneously. It is a delicate balance between taking care of the emotional needs of a child, and attending to the physical needs of a parent. Having a support system in place and finding an activity to help a Caregiver de-stress, will help substantially mitigate some of these demands which if left unchecked, could lead to depression.
For aging adults the loss of mobility, being displaced from their home and now living in an assisted living facility, and impaired cognitive functioning are also contributing factors to depression. Having a daily activity to engage in and finding ways to stimulate your brain cells like reading, doing puzzles or listening to a lecture are great ways to combat some of the diminished physical capacity people face. If possible, physical exercise will also help ward off premature aging and increase Endorphins which help relieve pain and induce feelings of pleasure.
At The Brave Ones Therapy Center, the therapists are trained to identify and help clients navigate through some of these difficult situations. Our mission of empowering people of all ages to bravely live, love, and overcome, can help you regain your courage, find strength and develop resiliency to combat your depression, fears and anxiety. Please call our office today @ 407 745-4616 to arrange for a FREE 15 minute phone consultation with one of our therapists.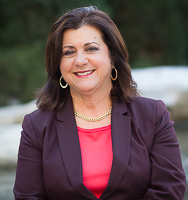 Cathy has a Master of Science in Counseling Psychology from Palm Beach Atlantic University and Master of Business Administration from Simmons College. She is motivated to help people find the answers they are looking for to enjoy happiness and achieve personal strength.
What is Serotonin Syndrome? (n.d.). Retrieved from http://www.webmd.com/depression/guide/serotonin-syndrome-causes-symptoms-treatments