Online Safety for kids is of utmost importance! Parental guidance should be a top priority to teach your kids about the dangers of being on the Internet and how to navigate being online to keep them safe. Too often, however, kids include personal information, discuss inappropriate behaviors and place themselves in harm's way.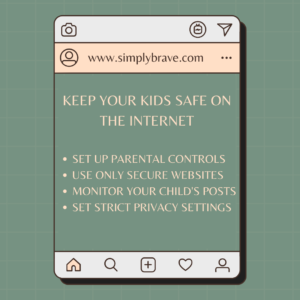 I feel that being proactive and establishing ground rules about when and how long your child is online and what to do and not to do before your child gets into trouble and something bad happens.
I suggest to parents the need to be clear about their expectations and rules before their kids go online. Some cyber safety tips to help you start a conversation with your child about online safety include- setting up parental controls, use only secure websites, monitoring your child's posts and setting strict privacy settings, not to download files or attachments that look suspicious, install strong antivirus programs, do not share personal information to protect your child's identity, never meet online friends in person, to talk to you if they encounter a problem and that they have the right to say "NO"!
Having these simple rules in place will help your children stay safe while being on the internet.
______________________________________
Anne Trapp Shirley is a Licensed Mental Health Counselor and Clinical Supervisor in Orlando, Florida. She has 20 years of experience encouraging clients by sending a message of hope that they can overcome life's obstacles that get in the way of living their best life!